Answers

Feb 02, 2017 - 09:21 AM
You can filter by Categories on the Scores by Class view.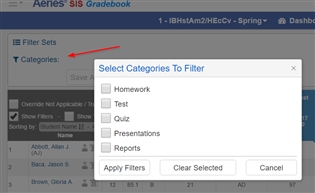 In the Student view, you can choose to Only Show Assignment Missing Scores.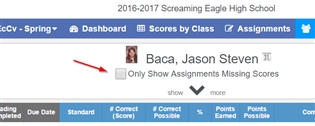 There is also a forum for teachers to submit requests. On your home page in Aeries, click the User Voice icon to submit your sorting request.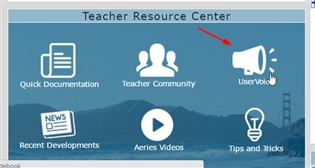 If you are looking for additional enhancements, please have your district's Aeries administrator submit a programming request.
Best Regards -
Aeries Support