Answers

Feb 13, 2017 - 03:03 AM
The only way, at this time, to achieve your request is to manually adjust the score for students who received less than 50% on an assignment to 50%. That option to have a code automate a score could be well received by many.
I encourage you to contact your Aeries adminstrator and request that they submit a programming request on your behalf for this feature. Also, t
here is also a forum for teachers to submit requests. On your home page in Aeries, click the User Voice icon to submit your sorting request.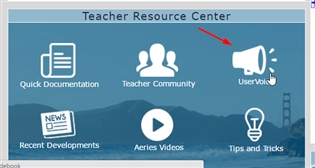 Best Regards -
Aeries Support