Answers

May 03, 2017 - 07:37 AM
Congratulations! I wish you a happy healthy addition!
From the Home page
Use the Settings cog-wheel in the upper right
Select Change Password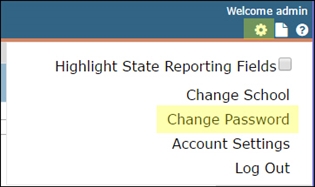 The system will prompt you for the information
If the option for Change Password is not in the list, your administrator has not given permissions for users/teachers to change their passwords.