Answers

Sep 10, 2018 - 04:14 PM
Hello!
That's a great idea!
At this time we do not have a reccurring assignment option. You will have to create each assignment. If you have linked the gradebooks, you will only need build them in one gradebook. And, once you build the gradebook, you can copy the gradebook from year to year. You can mass add participation points to help with the data entry and then adjust for individual students.

I would like to suggest that you post this idea on the User Voice. And, please ask your Aeries Admin to submit a programming request for this option to be added to assignments.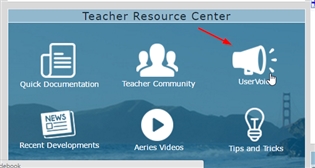 Best Regards -
Aeries Support